I've been fortunate over the years to play on more winning teams than the law of averages suggests I should. From table tennis (ping-pong), to cricket, to Aussie rules I've enjoyed landing on teams with talented teammates. Even at extremely low levels of competition, the moment that a championship is sealed is a wonderful feeling.
Even if the event is a team table-tennis tournament at the local Baptist church in a small town, there's a winning euphoria that keeps a smile on your face for at least several hours at the end of a triumphant season.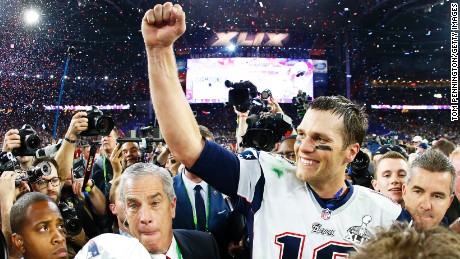 I can only imagine the emotions that come with winning a championship that allows you to undeniably proclaim that your team, at this moment, is the greatest in the world.
In professional sports, these athletes have trained and played since they were barely in school to reach this moment. They've made many sacrifices. Their parents, girlfriends, spouses and children have made many sacrifices. Their coaches have invested hours of instruction into their careers. And in this instant as the final whistle, buzzer, or horn sounds it's all worth it. It makes grown men, manly men, cry for joy.
The Greatest Feeling in the World.
While very few people ever get to proclaim ourselves as the Greatest In the World at anything, most of us recognise the emotions:
The feeling we get one our wedding day;
The emotions we experience holding our newborn child for the first time;
The sensation of being accepted to college; or
The thrill of a being offered a job we desperately need.
Shouldn't the Greatest Feelings in the World come from God?
I wonder how many of us connect the Greatest Feeling in the World with aspects of our walk with Christ?
The moment we're baptised?
The moment we study with someone else and they commit their life to Christ?
A worship experience at large assembly?
The solitude of sitting in a dark room with God?
I suspect that many Christians have a difficult time answering this question because we don't have clear spiritual goals.
Athletes know what winning means. It's clearly defined. But many Christians pursue a standard of perfection that we know is impossible to achieve from the outset. I suspect that many church leaders don't do a great job of communicating spiritual goals. As a result, we do an even worse job of celebrating progress and achievements.
Winning a table tennis tournament against 12 other teams shouldn't produce a greater feeling of accomplishment than living for God. And neither should winning the Super Bowl.
Now, I'd like your input:
What are some significant goals Christians should celebrate that we might think of as "winning"?